Contact
86 17344894490
service@chalcoaluminum.com
Products
News
7020 aluminum alloy elbow of high-speed pantograph
7020 aluminum alloy belongs to Al Zn mg heat treatable strengthened aluminum alloy. Because of its excellent properties such as light weight, high strength, good thermal conductivity, easy forming and good welding performance, 7020 aluminum alloy is applied to the pantograph of rail vehicle as an ideal lightweight material. 7020 aluminum alloy elbow plays an important supporting role in the application process of high-speed pantograph. Due to the importance of its structure, in order to avoid the poor stability and quality of the street, one weld is required to be welded at one time, and the welding angle is always changing in the welding process. As a key stress component on high-speed pantograph, it puts forward high requirements for welding process and welding level.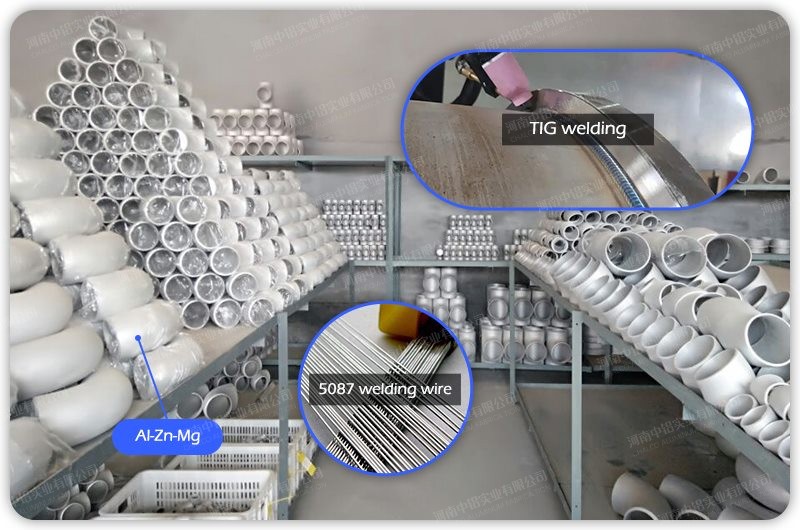 7020 aluminum alloy elbow of high-speed pantograph
Although the 7020 aluminum alloy elbow of high-speed pantograph is difficult to weld due to the particularity of structure and material, through the research and improvement of welding process, it is found that TIG welding, en5087 welding wire, arc striking plate and arc extinguishing plate and reasonable welding parameters are used for welding. After welding, the appearance quality and internal quality are qualified, and stable welding quality can be obtained.
Free offer of products, welcome to consult at any time, we will give the first reply.Our Email: