Contact
86 17344894490
service@chalcoaluminum.com
Products
News
Electrical conductor in 6101B aluminium alloy
With the rapid development of China's rail transit industry such as high-speed rail, urban rail and subway, the demand for rail transit profiles is increasing rapidly. The new type of train is powered by electricity, and the conductivity of the profile directly affects the power and speed of the operating train. Therefore, the profile is required to have excellent conductivity, that is, the smaller the resistance value is, the better or the greater the conductivity is, the better. Electrical conductor in 6101b aluminum alloy is the key equipment of urban subway and high-speed train power supply system. With the rapid development of rail transit, the demand for conductor rail is increasing. For the conductor rail, it needs not only high conductivity, but also reasonable mechanical properties. Aluminum alloy has high conductivity, good thermal conductivity, good corrosion resistance and light specific gravity. 6101b aluminum alloy belongs to Al Mg Si alloy system, which has good conductivity and is widely used in the production of conductive materials.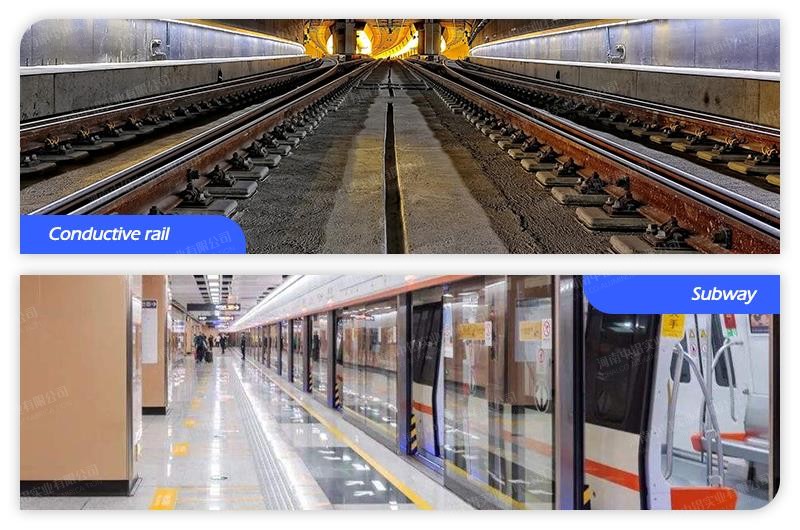 Electrical conductor in 6101B aluminium alloy
The two-stage aging process of electrical conductor in 6101b aluminum alloy was studied at 175 ℃ × After completing the first stage aging for 10h, the second stage aging for 1.5 ~ 3.5H shall be carried out at 215 ℃. It can be found that with the extension of the second stage aging time, the conductivity and elongation increase, while the hardness, tensile strength and yield strength decrease. 175 ℃ 10h pre aging + 215 ℃ 2.5h second stage aging is the best two-stage aging heat treatment process, which can meet the technical requirements.
Free offer of products, welcome to consult at any time, we will give the first reply.Our Email: